Our family home is now present in the prestigious Iconic Houses Network of architects' houses that includes residences around the world which have a significant meaning in modern architecture. To celebrate this fact, I decided to share our joint press release, which means telling a bit about our home and more extensively about the network.
Casa Cetto is a live museum in the sense that its original family lives it, looking for its preservation and sustainability, while keeping alive the ideals and precepts of its creator. And on this road it opens its doors to share its beauty with all those who value and enjoy it. It is open for scheduled guided tours, workshops and accommodates overnight guests as well.
Jardines del Pedregal-a modernist upscale residential area of Mexico City-is strongly linked to the name Luis Barragán, since it was he and Diego Rivera who had the vision, back in the fourties, of building beautiful residences and gardens on the lava rocks. It thus emerged on the lava fields of the Xitle, an extension that in the fifties shared its qualities with the University Campus, located close-by. The very first house that was built in Jardines del Pedregal was designed by architect Max Cetto (1903-1980) for himself and his family. Its architectural significance and emblematic integration with the environment make it an icon of modern architecture in Mexico. It embodies the aesthetic values and the key thinking of great artists such as Hans Poelzig, Wright, Neutra and, especially, of Max Cetto himself. The garden, created by Catarina Cetto, is a fundamental contribution to the quality of the house.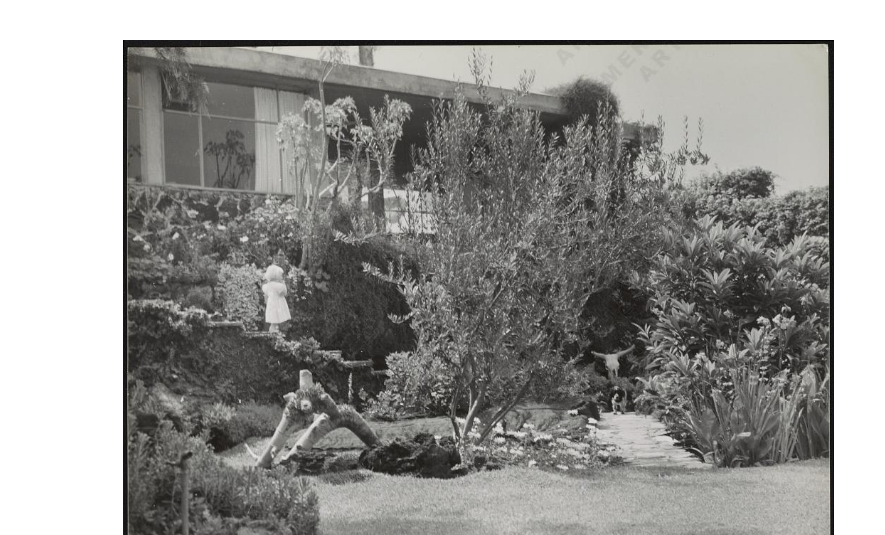 This unique resource for travellers and lovers of 20th century houses, is online at iconichouses.org. The website lists around 150 modern landmark houses by location, together with background information on their creators and related news stories. Being part of the network means an important recognition and an important step in the international dissemination of the work by architect Max Cetto. For more information visit the listing on the Iconic Houses website >> https://www.iconichouses.org/houses/casa-estudio-max-cetto.
Life has become easier for fans of 20th century residential architecture with the Iconic Houses website. With its handy map interface it identifies dozens of iconic modern houses around the world – all of them open to visitors and some even accommodating overnight guests. A high number of new submissions is expected, and to deal with these the network has developed stringent selection criteria. 'We only want to list the best of the bunch,' Drabbe says. The best include the unmissable big names like Fallingwater by Frank Lloyd Wright, the Schindler House, the Alvar Aalto House and Unesco-listed Villa Tugendhat by Mies van der Rohe, but visitors to www.iconichouses.org can also discover hidden gems, such Mart van Schijndel's residence in Utrecht Netherlands, or other homes by famous architects where travellers can also stay overnight.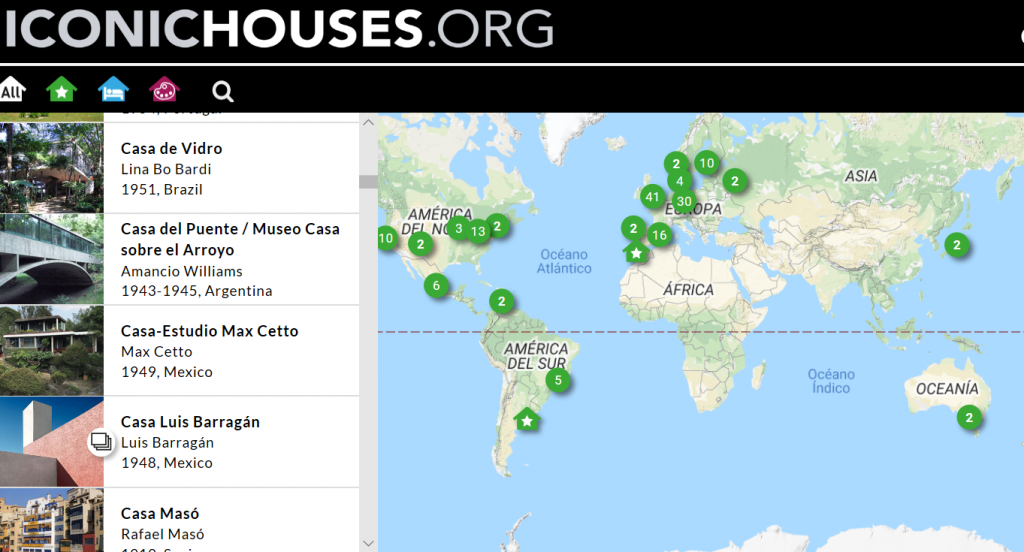 The website is the initiative of Natascha Drabbe, architectural historian and owner and curator of the Van Schijndel House, the youngest monument in the Netherlands. Finding herself in charge of an iconic home, she set out to find out about others. Her research led to the formation of the Iconic Houses Network, a group of modern house museum curators dedicated to preserving significant houses and sharing knowledge and expertise, and to the launch of the site.
The Advisory Board of the network consists of Iveta Cerná; Director of Villa Tugendhat, Lynda S. Waggoner, Director Emerita of Fallingwater; Janice Lyle, Director of Sunnylands and Gardens. 'No resource existed before to help people locate and visit these unique houses,' says Drabbe. 'Now, if you're visiting Paris, for example, our site allows you to see that you're close to the only house Alvar Aalto built outside Finland. This information wasn't so easy to come by before.'
By linking travel and 20th century houses, the Iconic Houses Network hopes that the website will increase not only visitor numbers, but also the awareness of the difficulty of what Natascha Drabbe calls, 'keeping these houses alive' in times of scarce funding, understaffing and even, sometimes, the threat of demolition.
'Experiencing the houses is the most important thing,' she says. 'The Iconic Houses network wants to ensure that people can continue to do that.'